A fabric swatch sample can help you see the quality of a fabric and match it's colour to your room.
You can request a number of fabric samples to allow you to see each colour under the lighting conditions of your home.
If you are looking for a fabric swatch sample from Tesco Direct.
Simply search for the sofa or chair that is of interest and click on the button.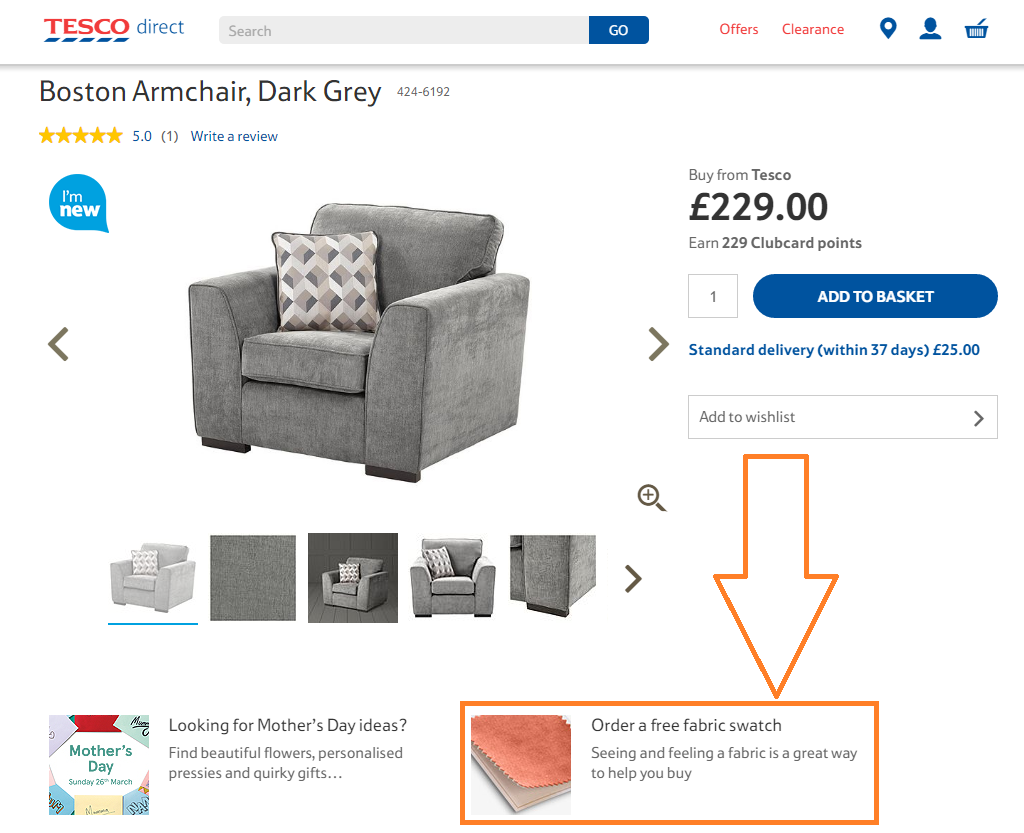 If you require more swatches, you can continue browsing through the site and click "Order Your Free Fabric Swatch" Button on each product that is of interest.
When you have chosen your final swatch, Press "Place Order", complete your name and address and your swatches will be sent to you 1st Class Royal Mail within one working day.
Click Spares provide this swatch service on behalf of Tesco Direct.
If you need a similar fabric sample service for your store,
please contact us,
or read more about our Fabric Swatch Sample Service.