A fabric sample can be very useful in deciding if a sofa or chair you have seen online will look great in your home.
Ordering several fabric swatches will allow you to compare a range of colours under the lighting conditions of your lounge.
If you are looking for a sofa from George / Asda Direct all you need to do, is to browse to the product you are interested in and click on the button.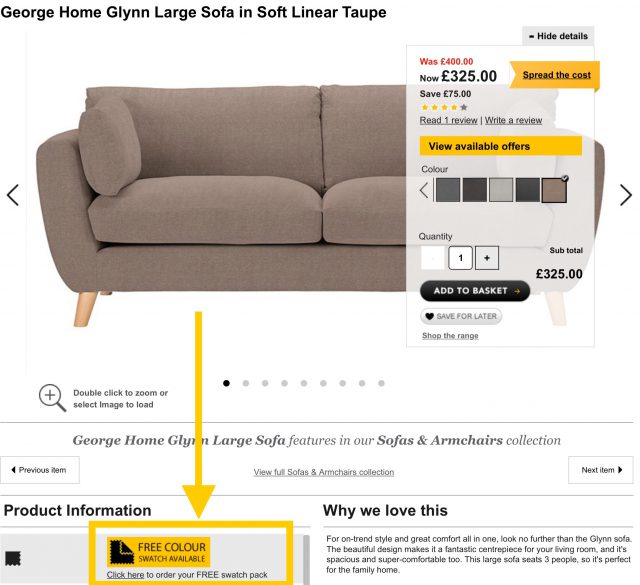 The swatch(es) for your product will be added into your swatch shopping basket.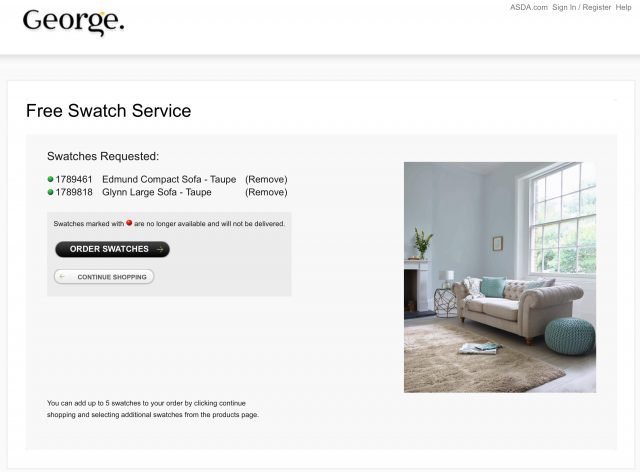 You can continue browsing to add more swatches to your basket, when you have added all the swatches you require, then press "order swatches" and complete your name and address.
Your Fabric Swatches will be despatched first class within one working day.
Click Spares provide this swatch service on behalf of Asda George.
If you need a similar fabric swatch service for your store,
please contact us,
or read more about our Fabric Swatch Service.